The Kovaipudur campus combines scenic beauty with functionality. The spacious campus has extensive sporting and cultural facilities to cater to our students' diverse interests. The campus location at the base of the western ghats guarantees year long fresh air and pleasant weather.
Amphitheatre: A semi-circular amphitheater overlooks the mountains, serving as a backdrop for many theatrical activities.
Art & craft studio: Oil painting on easels, water colour paper paintings, digital art, papermache craft work and more.
Music rooms: dedicated rooms for vocals, drums and other instruments including keyboards and guitars.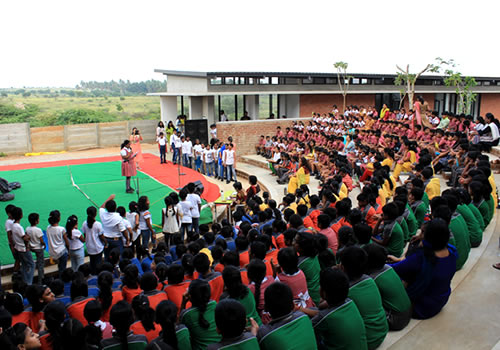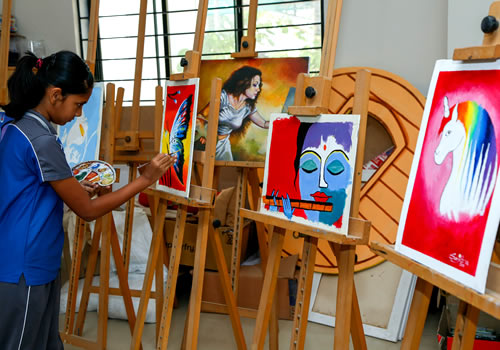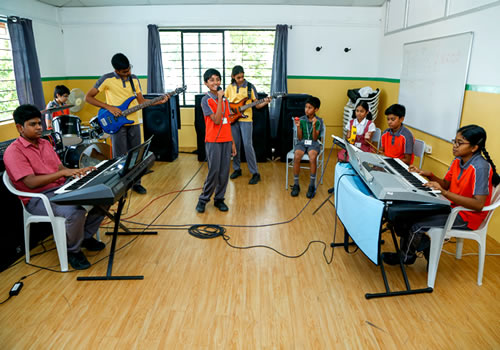 Pottery: The potter's wheel and clay to sculpt.
Library & Research Room: Extensive books, including non-fiction and fiction to inspire students.
Career Centre: The career centre has all the resources required for students to research and learn about opportunities and meet the counselors.
Laboratories: for Physics, Chemistry, Biology, Combined Science, Mathematics and Computers.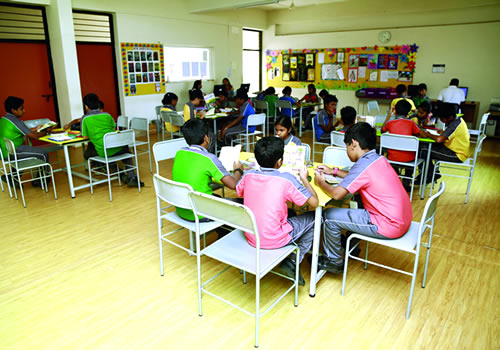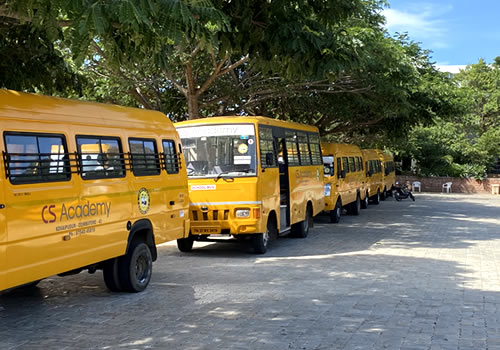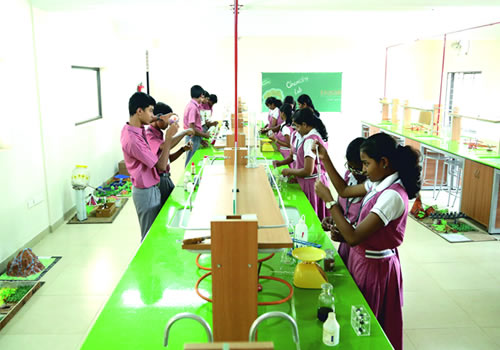 Kindergarten Activity Centres: Equipped to develop fine motor and gross motor abilities of our tiny tots.
Assembly Area & Stage: The semi-open area provides a stage for everyday assembly and for school performances
The Elephant House & Cafeteria: The Elephant House is the school's cafeteria where students gather to grab a bite, meet friends and relax. The school offers wholesome food which can be subscribed for on an optional basis.
Sports: CS Academy has extensive facilities for a variety of sports. More importantly, every sport has dedicated coaches who cater to the requirements of the beginner and the experienced student, guiding them through the various levels.