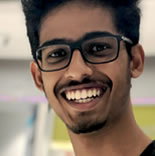 CS Academy has provided me with a lot of different avenues to explore. Be it sports, extracurriculars or academics, i have tried my luck in almost all grounds and i discovered skills I never thought I had. I was mentored and guided by the excellent faculty which immensely helped me on my road towards my goals. I made very strong connections with my awesome fellow students and I'm sure I can rely on theme any day of my life. I consider myself extremely lucky to have studied in such an institute.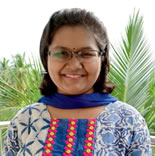 CS Academy will always hold a special place in my heart. The welcoming ambience and conducive learning environment never failed to make me feel at home. In every moment spent, there were learning experiences we could see - not only in academics but also in building discipline, confidence and determination. Be it academics, sports or cultural activities, there were ample opportunities to excel at anything I put my mind to. My teachers were engaging and supportive, always approachable and ready to help. I'm so grateful to all of them for being there for us, through thick and thin. CS Academy was an important part of my life, one that has helped me become who I am today, and I'm proud to be a CSian.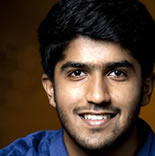 My life at CS Academy was a rewarding journey. A very forward-thinking management provided us relevant and flexible challenges to explore all our interests and encouraged us to pursue them relentlessly. I even participated in an interschool music competition a month before my Grade 12 exam. That was the confidence my school instilled in me and in my parents. The teachers enhanced our studies through their tireless guidance, teaching and personal interactions. Together they have made me the person I am today. My sincere gratitude to this great institution.