Our Cambridge programme prepares students for life, helping them develop informed curiosity and a lasting passion for learning. It provides learners a pathway to world class higher education anywhere in the world. Learners become confident, responsible, reflective, innovative and engaged, ready to tackle the demands of tomorrow's world and capable of shaping a better world for the future.
CS Academy is also an accredited Cambridge professional development centre – we are authorized to train teachers for Cambridge professional qualifications in-house. Our team of qualified and skilled teachers is our strength. We encourage you to visit us at one of our open day sessions to learn more.
Academic Director's Note
It is no secret that the 21st century demands a high level of skill sets; the 6 Cs, namely Critical thinking, Creativity, Communication and Collaboration and of late Computer skills and Curiosity which have been added. While CS Academy looks at all of this as part of our pedagogy, the International Stream has the unique advantage of intense backing from a Board of education like the Cambridge Assessment International Education (CAIE), which is based in the UK.
As an assessment providing organization, CAIE has enhanced its position as a world renowned education system that is unparalleled. There is something suitable for every student whatever their level, their flair or their ambition. With such a flexible and adaptable system, CS Academy has proudly associated with them for the past 5 years. We offer all their programmes starting from the Cambridge International Primary Programme to the Gold standard `A' Levels. Students who pass out of this system are well prepared for University. CS students get their placements all over the world from the Orient to the Occident. Our students are placed with scholarships and in prestigious colleges including the University of Chicago, UCL (UK), Nanyang Technological University (Singapore), Yale-NUS (Singapore) and University of Melbourne to name a few. What is even more heartening is that they are more than ready to face the challenges at these top universities.
The natural progression from the primary to pre-university, gets them ready to make well informed choices of subjects and career, to logically communicate their thoughts and work with teams to accomplish their goals. One of the unique features of all these programmes is tackling issues that have global significance and they can be viewed with the prism of local impact. The subject `Global Perspectives' provides a complete global overview that cuts through the boundaries of different disciplines and gives that extra `edge' to the students who pass out of this system.
Another noteworthy point is that we are a Cambridge accredited teacher training centre, providing Cambridge programmes to aspiring teachers. This enables us to attract a host of competent teachers from across the country. Our student's achievements are globally benchmarked as they leave the portals of the school, ready to be good citizens and leaders.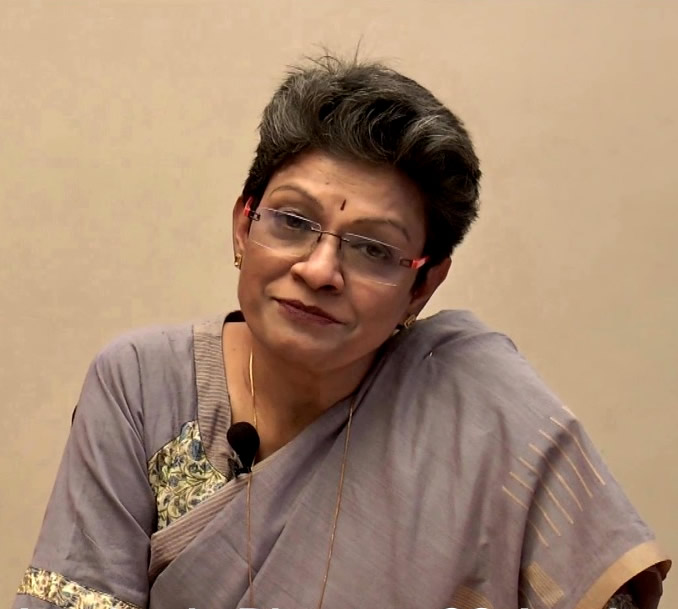 Ms. Nithya Sundaram.
An educationist with over 40 years' experience in the industry, Ms. Nithya Sundaram has been a teacher with several Boards of education in India and abroad. She has worked in various capacities, as Level coordinator, supervisor, Principal and Director. Curriculum and Instruction being her expertise she is the Programme Leader for Cambridge Professional Development for teachers. Having worked in three countries other than India like Hongkong, Jakarta and Singapore , she has authored textbooks series for teaching English.
CS Academy International Campus, Erode offers the Cambridge programme for students from grade I to X. The focus here is to ensure a high standard of academics while challenging students to think and learn. Our unique programme for grades I to VIII (called the iStream) combines the best of our traditional Indian academic strengths with that of the International curriculum to deliver high-quality outcomes. IGCSE is the gold standard international qualification for grades IX and X. It opens pathways to further international qualifications like the A level in grades XI and XII.
The usual progression goes from Cambridge International Primary Programme (CIPP) to Cambridge Lower Secondary to International General Certificate for Secondary Education (IGCSE) to Advanced Standard (AS) and Advanced (A) Levels
The CS programme challenges students to achieve their potential, while inculcating critical life skills.
Focus on building critical thinking, problem solving and powerful communication skills.
Several platforms to enhance skills including the Ted-Ed club, Model United Nations and Duke of Edinburgh's awards.
Range of subjects available in IGCSE including Economics and Accountancy (apart from Sciences, Mathematics and Languages)
Consistently excellent academic results in A levels and IGCSE, with typically over 50 % of grades As and A*s.
Accredited centre for SAT & PSAT examinations.
Admissions in the top 100 universities in the world with many students receiving scholarships ranging between 30 % to 100%.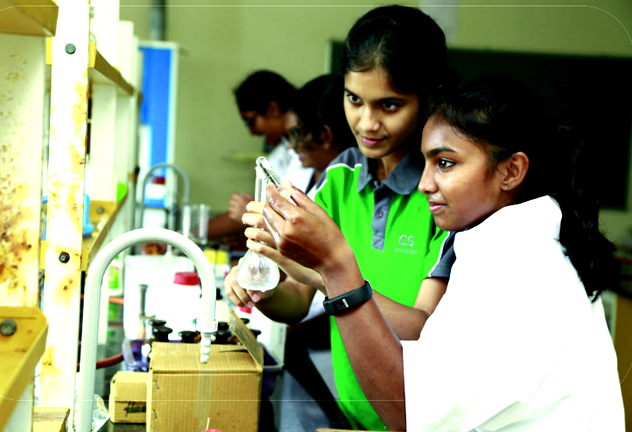 Cambridge Name
Description
CBSE Equivalent
CIPP
Cambridge International Primary Programme
Classes 1 to 5
Primary / Elementary
Lower Secondary
Classes 6 to 8
Secondary / Middle
IGCSE
International General Certificate of Secondary Education
Classes 9 and 10
AISSE
A Levels
Advanced Levels – Classes 11 and 12
AISSCE