The CS Boarding House
For students from level IV and above.
At the CS boarding house, we want students to lead a disciplined, yet fun-filled and activity rich life. The boarding school ensures that children have the opportunity to explore different co-curricular activities, participate in sports and interact with students from varied backgrounds.
We offer week boarding and full boarding. Week boarders typically return home on Friday evenings and are back in the boarding house on Monday morning. The boarding students have a structured schedule including regular sports, fitness regime, supervised prep, project work time and co-curricular activities. Weekend activities include trekking, visits to industries, inter-school sports, camping, visits to the mall etc.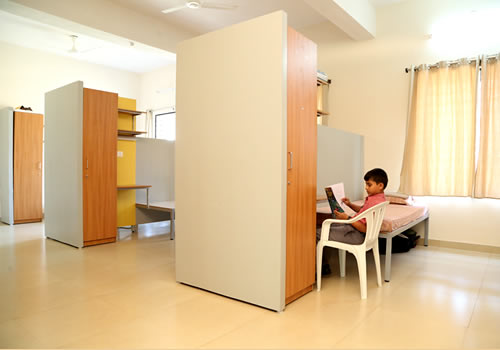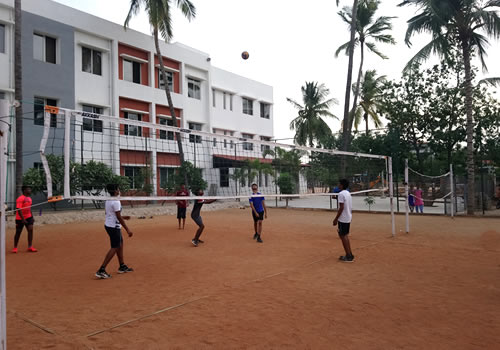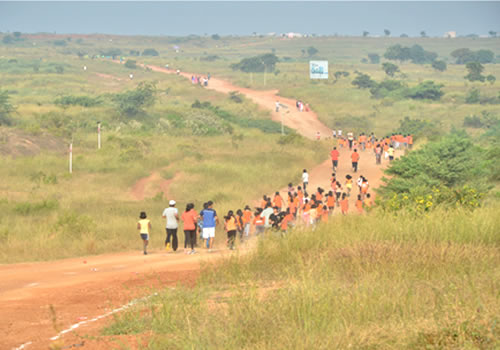 Boarding House Schedule
A typical day's routine is given here.
Saturday / Sunday / Holidays follow a different routine.
| | |
| --- | --- |
| Wake up time | 05:45 am |
| Morning fitness | 06:00 - 06:45 am |
| Wash & get ready | 6.55 am - 7.45 am |
| Breakfast | 07:50 - 08:10 am |
| Classes begin | 8.25 am |
| First break | 10.00 am |
| Lunch | 12.50 pm - 1.30 pm |
| Second break | 02:45 pm |
| Classes end | 03:45 pm |
| Sports | 3.45 pm - 5.10 pm |
| Snacks | 5.45 pm - 6.00 pm |
| Prep I | 6.00 pm - 7.45 pm |
| Dinner | 7.45 pm - 8.15 pm |
| Prep II | 8.25 pm - 9.30 pm |
| Lights off | 10.00 pm |