Executive Director, CS Academy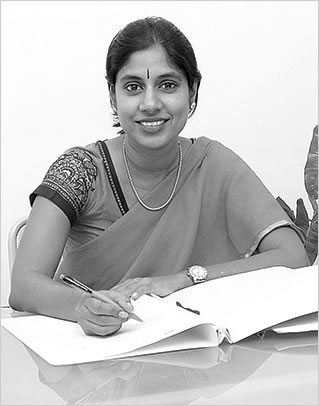 Dr. Sitara Vikram
MBBS, MRCPsychiatry (London)
A warm welcome to CS Academy.
At our institutions, we aim to provide excellence in education and enable each child to achieve her or his full potential in a stimulating setting. Over the recent years, there has been an increase in the choices available regarding school education. However, the essence of school education remains the same – to prepare students for success in the real world and to make them productive citizens of society.
Therefore, our focus is on ensuring the delivery of practical education which will help our children be successful in the long run. The emphasis is on developing skills such as communication, critical thinking, group work and leadership. Our curriculum is tailored to encompass the right blend of academics, play and self exploration. Emphasis is placed on creative teaching methodologies and children are encouraged to question, explore and arrive at answers. A variety of co-curricular activities and sports are woven into our curriculum on an everyday basis to provide broad exposure along multiple dimensions. The availability of both CBSE and International boards provides students with the flexibility to select the track best suited to them.
Our team brings a mixture of practical hands-on experience in education, in child development and in industry. Our blend of academic excellence, co-scholastic development, physical education and skill development programs makes the school years a rewarding and holistic experience.
Welcome again to CS Academy.