Career Development Services (CDS)
CS Academy's Career Development Services helps students work through their career choices.
For grade IX, we help students understand the world of work and identify their career choices.
In grade X we support them in the selection of subjects for grade XI.
For grades XI and XII, the focus shifts to helping them get into a good UG program.
As a part of the service we offer the following:
Helping the students with short listing of potential colleges and courses to apply (in and outside India).
Identifying the competitive exams to be taken and providing students with resources.
Working with students to create a roadmap to plan their future.
Getting the students to record their activities and work in an organized manner.
Assisting with applications for summer programmes and exchange programmes around the world through reputed organizations.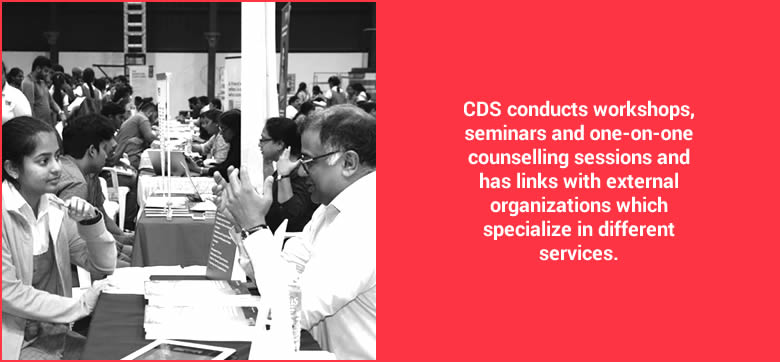 CS career guidance programme covers 4 areas